Welcome back to another summer at Shavehead Lake!
---
Starry Stonewort and the impact it can have on lakes
There have been a lot of questions about the invasive weed species and what we can do stop them.

To help people understand the toll this species can have on lakes, here is a short video of a lake in Minnesota. This species creates dense mats that kill off aquatic plants and fish and makes the lake not fit for fishing, swimming, boating, and all water sports.
---
Fireworks:

---

Annual Membership:

Shavehead Lake Association Membership Fees

​Regular: $40.00
Seniors: $20.00

---

Aquatic Weed Control:

Fight the invasive weeds in our lake

Recommendation:
Parcels on the lake: $60.00
Adjacent parcels: $30.00


---

AED Project:

Shavehead Lake wants to put safety first as we all enjoy our summers and winters on the lake.

With this project, we will be installing up to 5 AEDs (Automated External Defibrillator) that are accessible to everyone on the lake for emergency use. They will be distributed so that everyone can reach one of these within minutes. Homeowners on the lake are allowing these to be setup on their properties. Each setup requires the AED itself, electricity and a temperature controlled case. They will be safe for both children and adults and easy to use -- no training will be required.

The first setup will be lakeside and accessible by boat (location details to come). The other four will be roadside on each side of the lake. While we are still getting estimates, each setup will cost ~$3000 for the unit and installation.

The goal this summer/fall is to have at least three of these setup.

We have some money budgeted for this, but donations will get us to the 5 units faster!




---

Membership Drive: A letter from the Board

Hello Shavehead Lake Neighbors,

Another long winter has finally passed…we think. In January and February many of us enjoyed the winter season on Shavehead. Ice Shanties, hockey games, cross country skiers and even snowmobiles were seen enjoying the frozen tundra that was our beautiful lake. Although enjoyable, there's no place like summer on Shavehead. The lake association is gearing up for another fantastic season ahead.

We are always working to protect the shores and water of Shavehead. We work with the environmental science and engineering firm Kieser and Associates out of Kalamazoo to continuously monitor the lake. We are on a 3-year cycle of testing the water, the vegetation, and the sediment. In 2017 our vegetation report identified invasive weeds growing in the lake. We began working with Aquatic Weed Control out of Goshen, IN to treat the invasive weeds. We have three beds of Eurasian Milfoil and two beds of Starry Stonewort. We will need to continue to treat these beds annually, which is a costly endeavor. We have applied for a Special Assessment District that would cover the cost of this weed treatment. The SLA Board of Directors feels this is the most financially effective way to treat our invasive weed problem on Shavehead Lake. We have obtained the 51% of landowner's signatures in support of the assessment. There are two public hearings regarding this endeavor. They are on Tuesday, April 19 at 6 p.m. and Saturday, May 14 at 2 p.m. at the Porter Township Hall located on Baldwin Prairie Road. Think of this as an investment to you and your family's safety, (Kids don't like to swim in weeds) your property value can also be affected by Invasive Weeds and harm can happen to your watercrafts engine if you navigate through these weed beds. We would only be treating the Invasive Weed Beds with this assessment; it would also allow the immediate treatment of any new patches found, thus better control of these invasive weed patches, a material cost and labor savings would also be benefited for all.

This is the year we will be testing sediment at the bottom of the lake for any changes or trends that may need to be addressed. We are also looking further into the Algae Blooms, which reports showed last year were not the Harmful Algae Bloom seen in other Michigan Lakes. We are also investigating areas where sediment and run-off from local agriculture may be affecting the water and shoreline. Again, these endeavors are our most costly.

We look forward to our Fourth of July celebrations. The boat parade will be held on

Saturday, July 2nd

with the theme of "Heroes". The fireworks will be held that evening on the NE shore of Camp Friedenswald. Last year our annual show cost increased by 10% due to the current economy and tariffs. The fireworks show is always a seasonal highlight so please keep in mind this price increase as you prepare your donation.

As COVID restrictions are lifting we are planning to resume our normal social calendar. The Pooch Parade will be Saturday,

June 4th

. The Kid's Carnival will be

Saturday, June 18th

and the Poker Run is set for

Saturday, August 13th

. Floating Friday's cocktail parties, Wheel's Parade, Electric Light Parade and Fall Dinner will all be back on the schedule as well. Please follow our Facebook page "Shavehead Lake" and our website

www.shaveheadlake.com

for future updates. We will also be distributing our newsletter to every home on the lake multiple times throughout the Summer, beginning Memorial Day weekend.

There are two lake associations on Shavehead. This membership letter is being distributed by the Shavehead Lake Association (SLA). The SLA uses dues to fund items related to lake health, boating safety, water quality, community outreach, and all social events mentioned in this newsletter including the Poker Run. The Shavehead Lake Peninsula Association (SLPA) uses its funds primarily to address land issues relating to the peninsula owners specifically, such as security concerns and select peninsula social events. If you live on the peninsula, it is beneficial to belong to both associations as our concentrations are different.

This year we added two additional association meetings. They will be held on the second Saturday of each month beginning in May and ending in September, with the exception of August. August's meeting is a week later due to the poker run. Our remaining 2022 meetings are to be held on the following dates at 10 am:

May 14th- Camp Friedenswald

June 11th-Camp Friedenswald

July 9th-Camp Friedenswald

August 20th-Harmon Park

September 10th-Camp Friedenswald

Lifelong friendships are made by sharing a love of this lake and the community that surrounds it. We invite you to attend one of our membership meetings to learn more about what the SLA is doing or to get involved in planning or volunteering for any events. Membership dues can be paid by filling out the included information page and sending your check in the enclosed postage paid envelope or by visiting

www.shaveheadlake.com

and paying online.

If you have any questions, please reach out to a board member or email

shaveheadlakeassociation@gmail.com

We hope you will choose to join the association and support our efforts in keeping this the healthiest and most vibrant lake in the area!

Your 2022 SLA Board,

John Bjerga

Steve Cranmer

Jack DeLee, Treasurer

Jeff Downing

Dani Finch

Ross Gableman, Secretary

Chris Geyer, Vice Chairman

Dominic Grescowle

Scott Knepple

Michele Lucchese

Brittany Marlow, Chairman

Stephanie Hendricks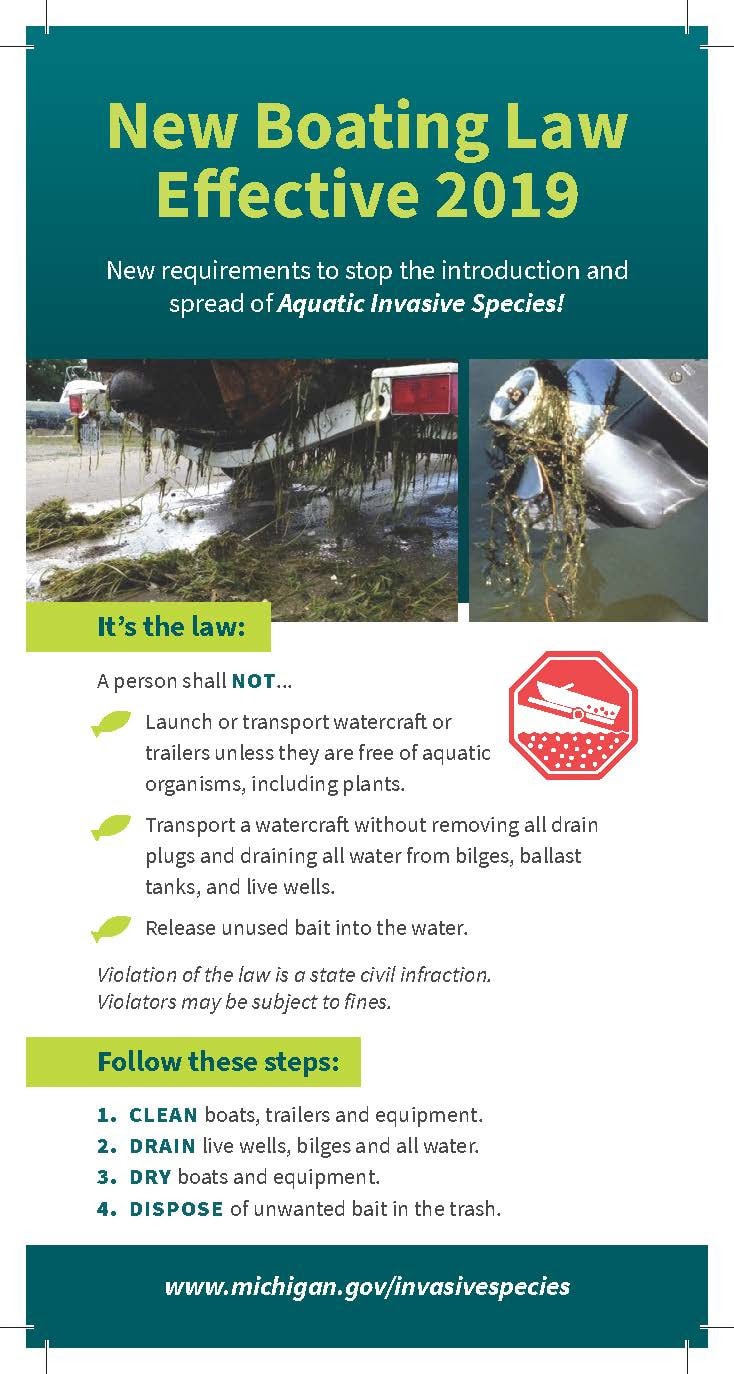 Please update your address!

Postal office changes
Several residents have discovered a new policy with the Cassopolis Post Office that their house on Shavehead Lake has been deemed "vacant" and they can no longer receive mail. We don't have any answers for this yet - if anyone has found any useful information, please let us know. In the meantime, if you are one of the unlucky ones to have experienced this, please let us know another address if you would like to receive mailings.

Also, if you are new to Shavehead lake, please take a moment to register!

If you prefer to sign up by mail, please download and fill out the form below.


Have photos to share?

Send your photos and we will add them to the photo gallery!
---
Aquatic Weed Control

The Shavehead Lake Association is spearheading efforts to control invasive weeds on Shavehead Lake. But many residents also have nuisance weeds and there has been some confusion over what to do about them.

More information is coming on the invasive weeds and the plan, but in the meantime, if you would like to discuss solutions for nuisance weeds, you can contact Sediment Removal Solutions. They are state licensed to provide services to our lake. Several neighbors have coordinated to have treatment done for their houses and have been happy with the results. No more raking the weeds yourself!

Sediment Removal Solutions
Jim Donahoe
Office: 574-533-2597
Email: jim@aquaticweedcontrol.com
---
News you can use
In case of emergency, Camp Friedenswald has purchased a Self-prompting AED Defibrillator unit which is located by the office door on the office @ the main camp building. Spread the word but let's hope nobody needs this!

---